The Gallery at REDCAT Presents a Book Launch for The Words of Others
Sunday October 22, 4:30 pm
Join us to celebrate the publication of The Words of Others, the first English translation of León Ferrari's masterpiece Palabras ajenas.
The translation was done by Antena (Jen Hofer with Tupac Cruz and Román Luján) and published by X_Artists´ Books and REDCAT.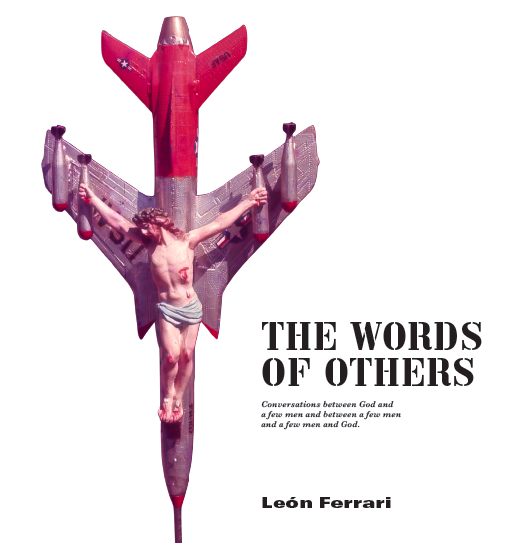 The Words of Others (Palabras ajenas) is an anti-Vietnam War literary collage published by León Ferrari in Buenos Aires in 1967. Ferrari composed the piece by cutting and assembling texts and quotations from history books, literature, the Bible, and articles from newspapers and magazines. Written in the form of a dramatic script, Palabras ajenas is a fundamental piece of political art that attempts to mobilize the audience's political consciousness, denouncing the complicity between the major political players of the 20th century and the history of colonialism. Ferrari's literary collages attempt to undermine the progressive and linear construction of history in an experiment that recalls authors like Bertolt Brecht and Walter Benjamin.
Ruth Estévez, director of the gallery at REDCAT, and curator of the exhibition The Words of Others: León Ferrari and Rhetoric in Times of War, will lead a discussion with Jen Hofer, one of the Antena-affiliated translators of the book, and Carmen Amengual, researcher, about the process behind the making of this piece, as well as the practice of collage as a political strategy in the work of Ferrari, and in the broader context of the 1960s and 1970s.
This lecture is part of the public programming on the exhibition The Words of Others: León Ferrari and Rhetoric in Times of War.