Taco Two Timing It in EPT!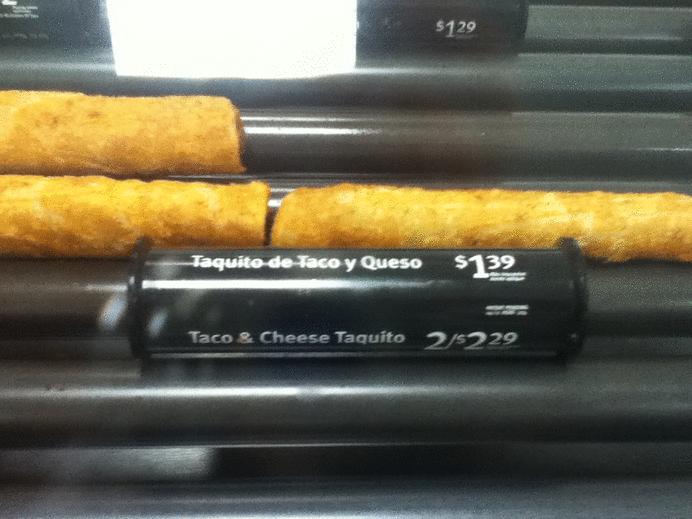 El viernes estaremos en El Paso para presentar sobre nuestro trabajo en Antena y también para presentar una plática iluminada que seguimos desarrollando que se llama "Taco Two Time," una exploración de los letreros bilingües y de la presencia de la lengua española en el espacio público en Aztlán y en los Yunaitesteís.
No tengo idea de cómo traducir "Taco Two Time" pero pronto tendré que saber porque la idea a la larga es de traducir la plática al español para que sea una experiencia 100% bilingüe! Also así como los tacos mañosos….
Ojala que nos puedas acompañar el viernes a las 7pm en el Rubin Center for the Visual Arts en UTEP.
+
On Friday, we'll be in El Paso to present on our work as Antena and also to present an illuminated talk—which is still in development—called "Taco Two Time," an exploration of bilingual signage and the presence of the Spanish language in public spaces in Aztlán and in the USA.
The Spanish version above is much longer because I am thinking about how to possibly translate the title into Spanish, something like tricky tacos… Es que hay muchos secretos en el español.
Hope to see you on Friday at 7pm at UTEP's Rubin Center for the Visual Arts.