Antena en el este de los EEUU / Antena Goes East
Antena se va esta semana a Virginia a un Encuentro al nivel nacional de justicia de lenguaje. Y la semana después a Nueva York:
Antena is headed this week to Virginia for a national Encuentro on language justice. And then the following week to New York: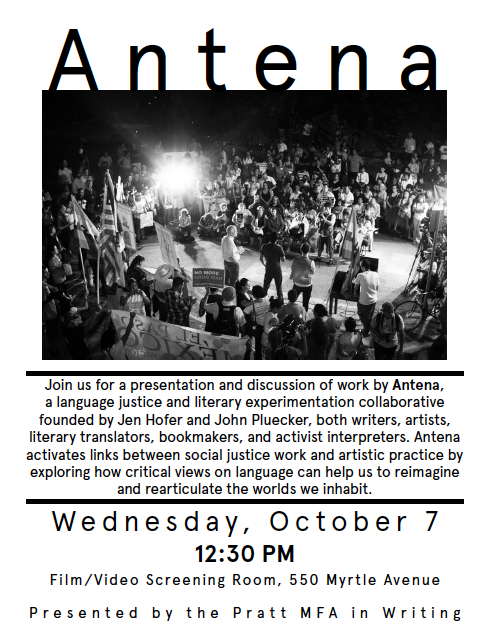 ¡Ojalá que nos puedan acompañar en Nueva York!